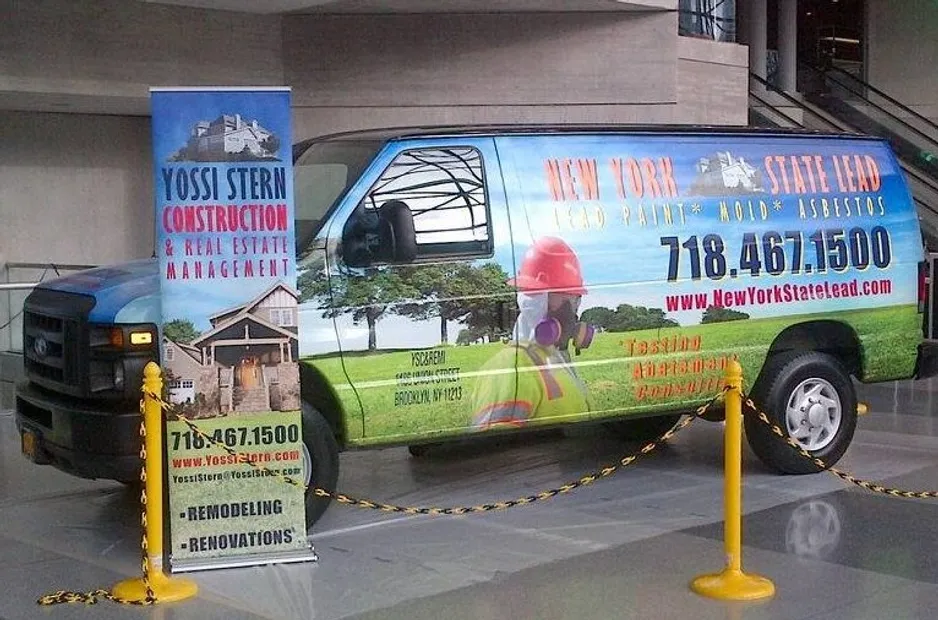 Licensed Lead Abatement Contractor
Introduction
Founded in 2001 by Yossi Stern, New York State Lead Inc. is a recognized leader in the environmental remediation industry. The professionals at NYSL have serviced thousands of residential, commercial & industrial buildings throughout New York State; including homes, multi-family apartment buildings, prisons, hospitals & schools. Our expertise is consistently sought out by property management companies, as well as local & state government agencies. Most importantly, thousands of parents have trusted us with removing lead hazardous toxins from their homes, soil & water their children live in, play & drink.
New York State Lead Firm Licenses:
NYC Department of Consumer Affairs Home Improvement Contractor License #: 2067555 – DCA
EPA Abatement Firm License #: LBP – F124182-2
EPA RRP License #: NAT-116232-2
Mold Remediator Company License #: 01347
Yossi Stern – Principal Officer New York State Lead Licenses & Certifications
EPA RRP Lead Renovator License #: R-I-9421-19-00040
EPA Supervisor License #: LBP-S-1252-2
EPA Risk Assessor License #: LBP-R-1252-2
NYC Department of Building (DOB) General Contractor License #: 608393
Mold Abatement Worker – Supervisor License #: MS01492
Mold Remediation Contractor License #: MR01289
---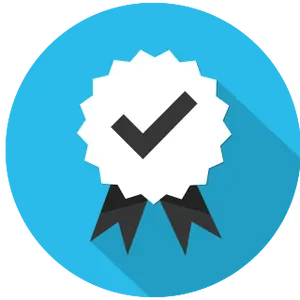 Why Us?
Decades of Experience
Competitive Pricing
Superior Service
Professional Oversight
EPA Certified & Trained
Fully Insured
State Lead is dedicated to the principles of integrity, efficiency, cost effectiveness, & dependability. NYSL President Yossi Stern, oversees every project, & communicates with every client. Yossi has lectured on environmental remediation, appeared on local television to discuss the dangers of lead poisoning, & published articles on lead abatement & remediation in trade industry journals.
Our Guarantee
Combining years of experience in the environmental remediation & construction industries, NYSL will review & correct all New York City Department of Health (DOH) or Department of Housing Preservation & Development (HPD) violations. For clients outside New York City, NYSL has worked extensively with State & Federal agencies. We guarantee our work & will assist in submitting all forms & supporting documentation to the appropriate agency. NYSL's commitment to you is to see the completion of your EPA or HUD audit; or the correction of violations issued by any city, State or Federal agency.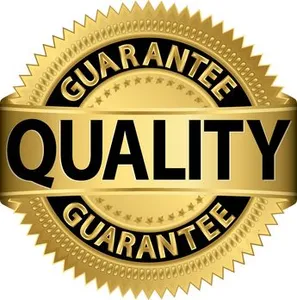 ---
Projects – Remediation Process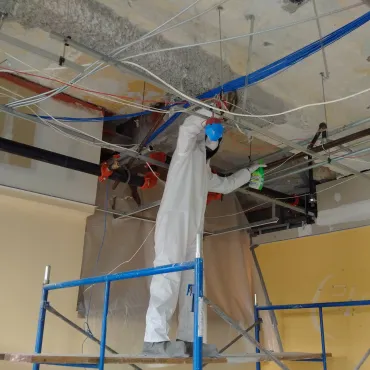 ---
Projects – After Remediation